Anish has made the following websites: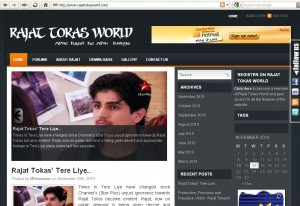 Rajat Tokas World is the official fansite of Rajat Tokas, the Indian TV Superstar, where he interacts with his fans. Rajat Tokas World was started in November 2008 and in just a span of two years, it has has managed to grab a position in Top 1 Lakh Websites of the World. It has more than 7800 members and an average of 15000 daily pageviews and about 15000+ unique visitors every month. The Website is ably and successfully managed by the very capable RTW Development Team.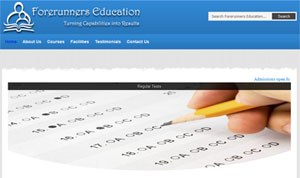 Forerunners Education is an acronym for Better Education for Students. Forerunner's Education is a coaching institute in Ahmedabad, Gujarat for students in Standard 8th to 10th (State Board and CBSE) as well as 11th and 12th Science stream (State Board and CBSE). Forerunners Education is founded by an experienced tutor Mrs Shefali Kella Lahoti. Forerunner's Education provides organized education with quality study material and practical assignments.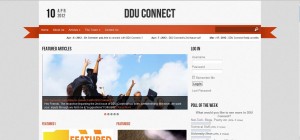 DDU Connect is DDU's (Dharmsinh Desai University, Nadiad) monthly newspaper. DDU Connect aims to keep the students in the university updated with the latest news & happening in the university. It also aims to keep the students aware about the innovations and developments taking place in various branches of Engineering, Technology, Pharmacy and Management. It also also an apt platform for creative writers to share their non-technical creations like blogs, poetry, etc..
DDU Alumni Association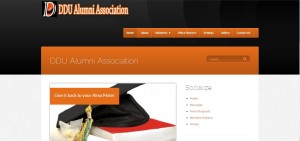 The DDU Alumni Association, formerly, DDIT Alumni Association (DDITAA) was established in August, 1993, with its head-quarter at the DDU and chapters at Ahmedabad, Ankleshwar and Vadodara. It has a membership strength of about 4310. The association is proud of its members, as most of them have excelled in their respective fields. Many of them have won coveted awards. More than 1000 members are settled abroad. The association has been promoting interaction among Industries, ex-students and the university to enhance the cause of technical education. DDUAA has organized and conducted more than 125 seminars, lectures and workshops at various places like Ahmedabad, Vadodara, Ankleshwar and Nadiad. (http://ddualumni.org)
The Golden Bird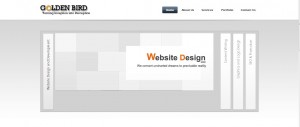 The Golden Bird is a Web Solutions company offering various services on Web. We offer Web Solutions beyond the strictest boundaries of Web Design. From Search Engine Optimization to Online Marketing Solutions everything falls in our range.
Be it as personal as your blog or as professional as an online portal for your Enterprise, The Golden Bird is one stop destination for any kind of web related service. We not only feel morally obligated to deliver good products and services, but also engage in a constantly evolving relationship with a client; keeping him in tune with the developments in the Web World. At Golden Bird, it's your satisfaction first, anything else second.